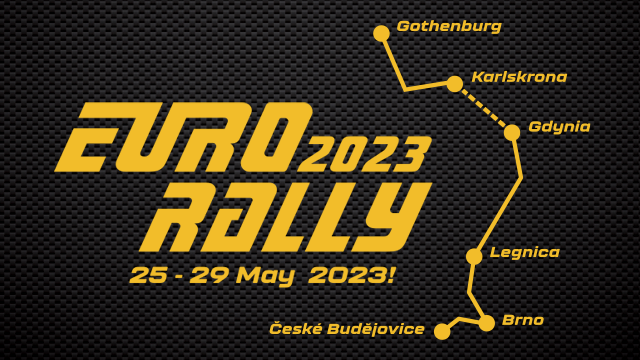 Eurorally is an event for car enthusiasts who like to travel by car to experience new destinations alongside other petrolheads.
We aim to give you a once-in-a-lifetime experience holiday consisting of great events taking place in multiple countries along the route!
Entry fee is 7500 NOK based on a minimum of 2 persons per car/team.
(Solo-drivers: 10 000 NOK)
Eurorally 2023 startline will be in Gothenburg, Sweden, where the next checkpoint is Karlskrona for a overnight ferry to Gdynia, Poland. From there the journey goes to Legnica in Poland and Brno in The Czech Republic with overnight stays both places before we head for our final destination: Ceske Budojevice, Czech Republic.

Extra tour in 2023: Eurorally: Alp Edition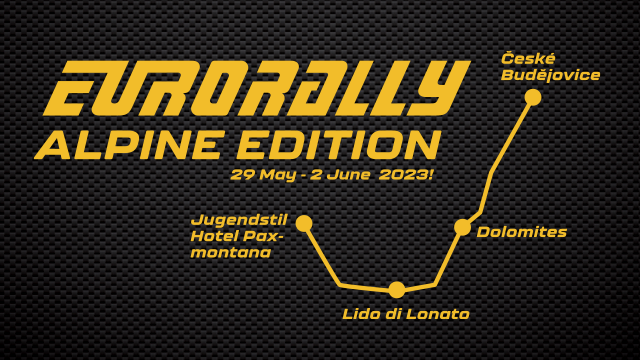 After Eurorally 2023 finishes, there will be a extra trip for those interested: Eurorally: Alp Edition, which starts in Ceske Budojevice, Czech Republic to its first checkpoint which is the Dolomotes in Italy after crossing Austrias highest paved mountain pass: Grossglockner. From there we'll experience 4 mountain passes before heading down to Lake Garda for an overnight stay. For out final leg we'll head Northeast to Switzerland through some scenic roads before ending up in Jugendstil Hotel Paxmontana for a dinner party and overnight stay.
Entry fee is 7500 NOK based on a minimum of 2 persons per car/team.
(Solo-drivers: 12 000 NOK)